About Us
Two Maids prioritizes customer service and quality
Our Pay for Performance program is what sets us apart from our competition and allows our customers to rank their maid service on a scale from 1-10. This ranking directly determines what our house cleaners earn on each job, making sure that you get a Level 10 clean each and every time.
Our company also supports the "Cleaning for a Reason" organization. Through this relationship, we offer free house cleanings to women undergoing cancer treatment. Our family has known cancer first-hand and how the support and kindness of others can be a blessing.
We believe you will find that we are building a dedicated and conscientious team that looks forward to caring for your home. First and foremost, we want to make customer service our top priority. We want to exceed your expectations.
Our Houston Team
Hello, my name is Trey Davila, owner of Two Maids & A Mop of Houston, providing residential cleaning services to Central Houston. I hold a Bachelor of Business Administration degree in Management from Texas A&M University – Kingsville. I was an Army ROTC scholarship recipient at TAMUK and was commissioned as a second lieutenant in the U.S. Army's Transportation Corps upon graduating. My leadership experience in the military, along with my professional experience working in a Fortune 50 company, has provided the tools and foundation necessary to operate a customer-oriented business such as Two Maids & A Mop. 
Being surrounded by many entrepreneurs over the past few years firmly planted my passion for operating my own business. Being a multi-generational Texan, I wanted to be near my family and friends in Houston and decided this was the city to pursue my ambitions. After exploring different business ideas, I decided to pursue business ownership with a Two Maids & A Mop franchise in April of 2019. The people at Two Maids & A Mop and the Pay for Performance Plan are what ultimately led me to a conclusion on my search for a business and made this partnership the right fit. Our Pay for Performance Plan is a straightforward and simple way that customers directly impact their house cleaners pay by rating their cleaning experience each time we clean. No other cleaning company offers this level of customer service to their homeowners. 
I am excited to be on this adventure in such a great and dynamic city. I look forward to earning your trust, building a long-lasting relationship, giving you a clean home and most importantly, giving you more time to do what you love!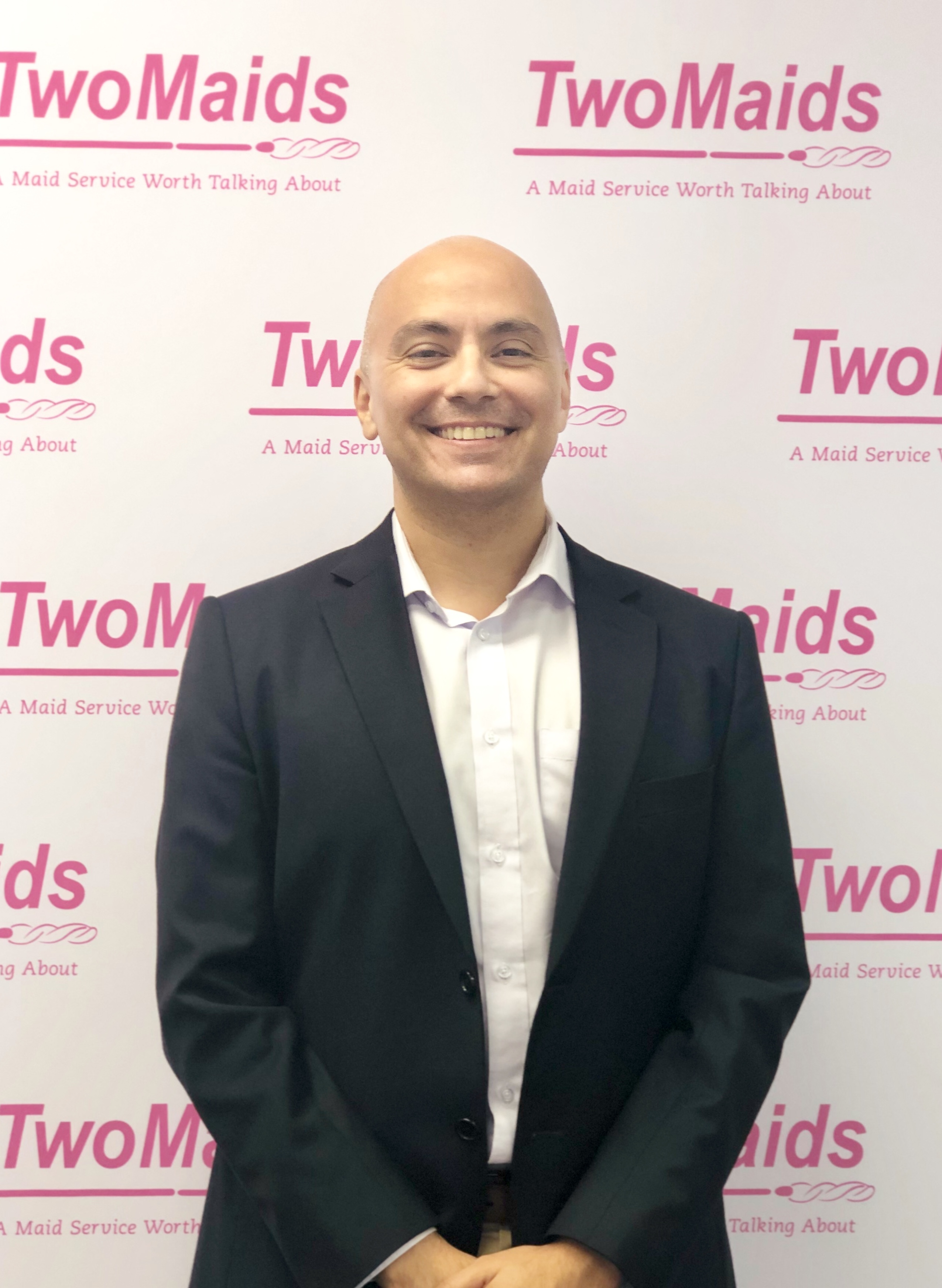 Hello, my name is Trey Davila, owner of Two Maids & A Mop of Houston, providing residential cleaning services to Central Houston.
Houston, TX