About Us
Two Maids prioritizes customer service and quality
Our Pay for Performance program is what sets us apart from our competition and allows our customers to rank their maid service on a scale from 1-10. This ranking directly determines what our house cleaners earn on each job, making sure that you get a Level 10 clean each and every time.
Our company also supports the "Cleaning for a Reason" organization. Through this relationship, we offer free house cleanings to women undergoing cancer treatment. Our family has known cancer first-hand and how the support and kindness of others can be a blessing.
We believe you will find that we are building a dedicated and conscientious team that looks forward to caring for your home. First and foremost, we want to make customer service our top priority. We want to exceed your expectations.
Our Tempe Team
I am James Frink, owner of the Tempe Two Maids & a Mop location. We proudly serve all of Tempe and the Phoenix areas up to and including Arcadia and Ahwatukee.
I grew up in Upstate NY and moved to the Phoenix area in 1996 after graduating from Hillsdale College in Michigan. My wife, Sidney, is a native of Phoenix and works in corporate America but we plan to include her in the business operations in the future. We have two daughters, Jacqueline and Sarina and I am a proud grandfather of two girls.
We enjoy traveling, especially to San Diego, and I am an avid automotive enthusiast who autocrosses a Subaru about once a month.
After serving over 20 years in corporate America, I decided it was time to build something for myself and the Two Maids & a Mop franchise offered the best opportunity for success. The differentiator with this cleaning franchise is our Pay for Performace model and our systematized method for efficiently and effectively cleaning homes.
Our goal with this business is to serve our employees and our customers to raise the level of quality in the residential cleaning industry. I hope you'll join us on the journey!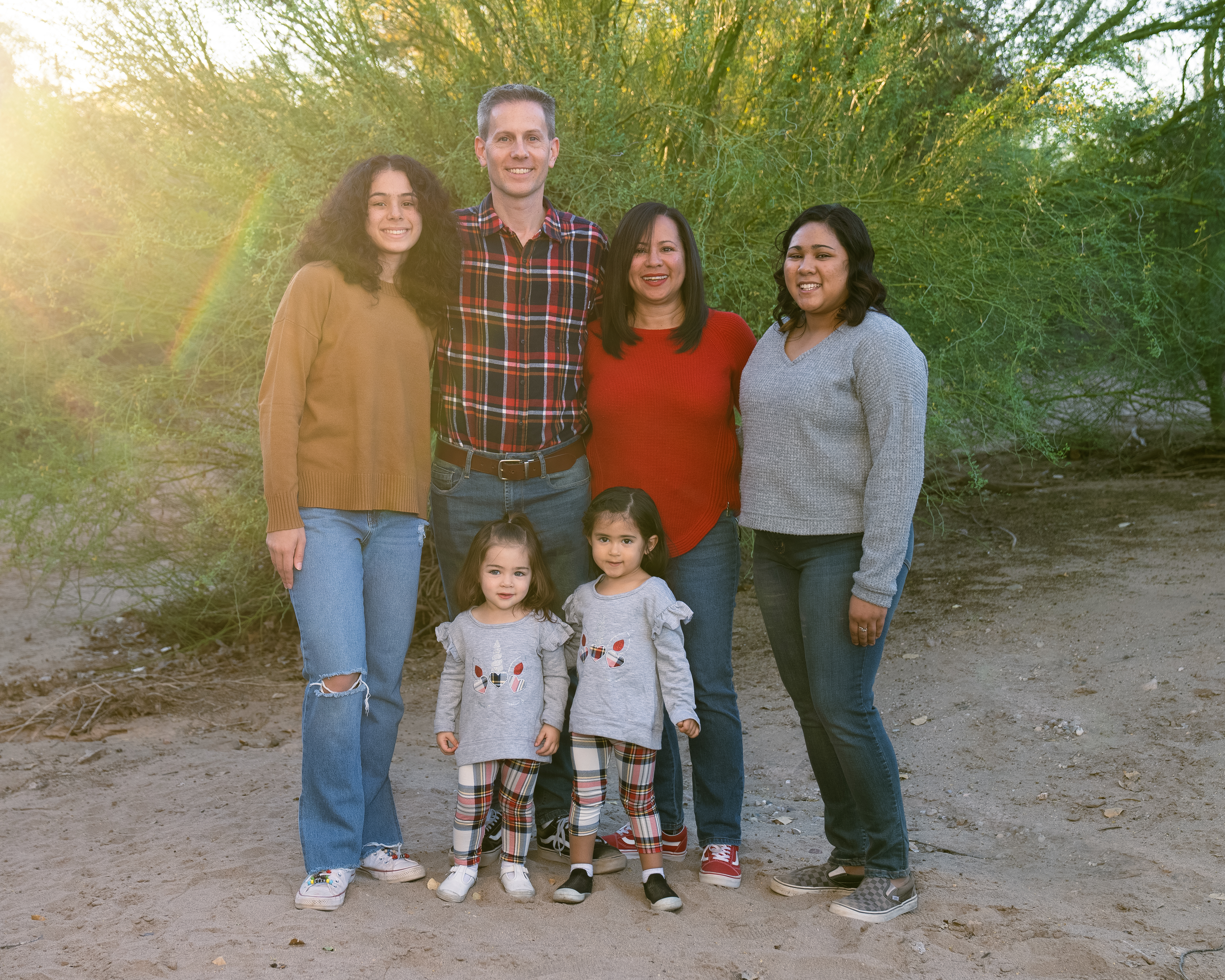 I am James Frink, owner of the Tempe Two Maids & a Mop location.
Tempe, AZ