About Us
Two Maids prioritizes customer service and quality
Our Pay for Performance program is what sets us apart from our competition and allows our customers to rank their maid service on a scale from 1-10. This ranking directly determines what our house cleaners earn on each job, making sure that you get a Level 10 clean each and every time.
Our company also supports the "Cleaning for a Reason" organization. Through this relationship, we offer free house cleanings to anyone undergoing cancer treatment. Our family has known cancer first-hand and how the support and kindness of others can be a blessing.
We believe you will find that we are building a dedicated and conscientious team that looks forward to caring for your home. First and foremost, we want to make customer service our top priority. We want to exceed your expectations.
Our Overland Park Team
In 2014, Jim Sr. and Jim Jr. founded a family-owned company that continues to thrive today. We like the notion of being able to work together as a father and son, and Two Maids & A Mop was the ideal business for us to start when we decided to start our own agency.
We never saw ourselves starting a maid service company, but here we are, and we couldn't be more pleased with the outcome. We are proud of the reputation we have established, and we are well aware that we would not have been able to accomplish so without the help of our hardworking employees. We have a fantastic collection of people that are service-oriented and who go above and above to provide excellent service on a consistent basis. Whenever possible, we think about and conduct our company in the manner of a family, and we hope this is reflected in the services we give.
We are committed to providing all of our customers with a low-cost service that exceeds their expectations, every time. To meet their cleaning requirements, we pledge to provide the finest quality of service possible. We are thrilled about the prospect of returning one of our clients' most prized assets: their time! Please allow us the chance to perform your next professional home cleaning and to demonstrate to you why Two Maids & A Mop is "a maid service worth talking about!"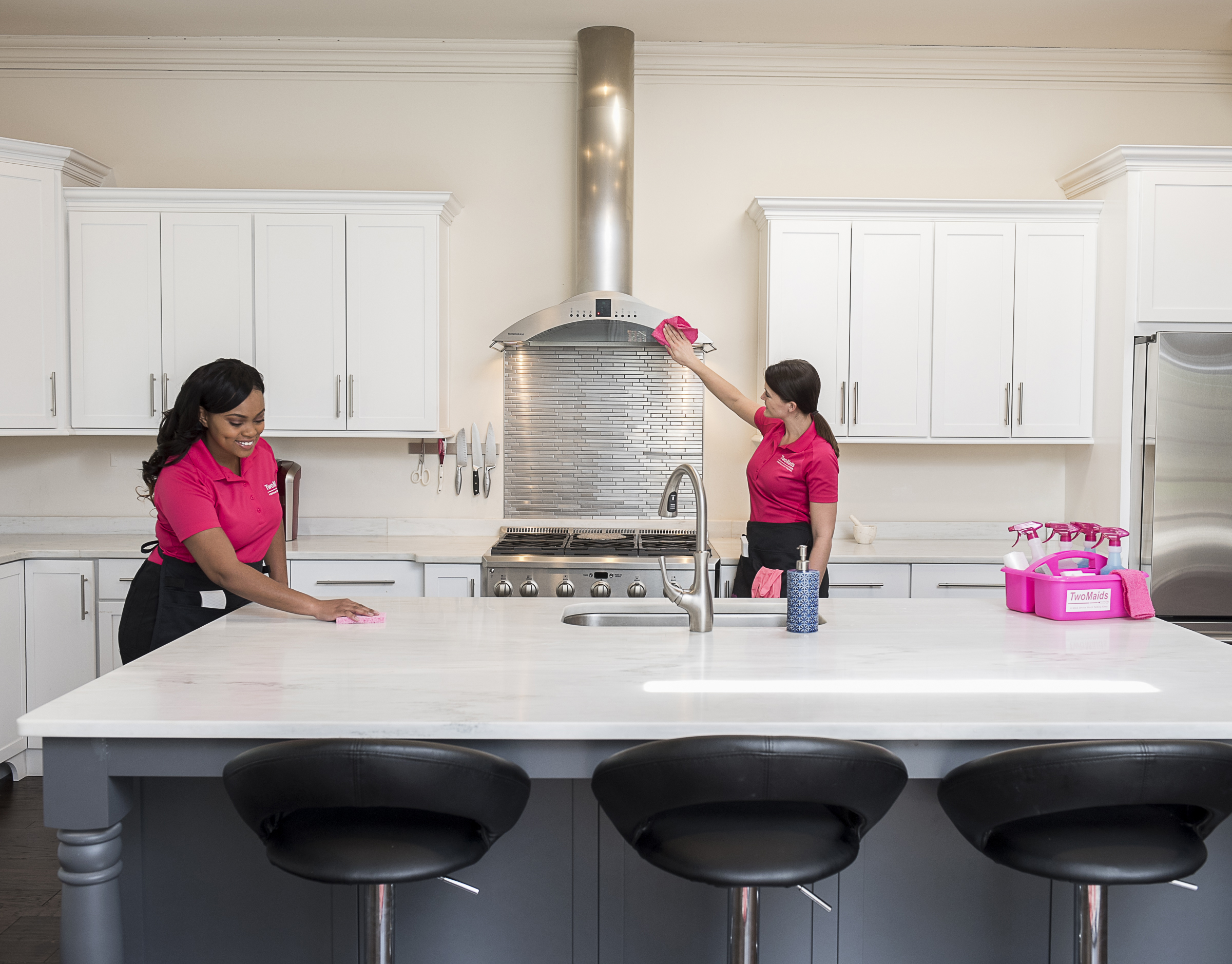 In 2014, Jim Sr.
Overland Park, KS