About Us
Two Maids prioritizes customer service and quality
Our Pay for Performance program is what sets us apart from our competition and allows our customers to rank their maid service on a scale from 1-10. This ranking directly determines what our house cleaners earn on each job, making sure that you get a Level 10 clean each and every time.
Our company also supports the "Cleaning for a Reason" organization. Through this relationship, we offer free house cleanings to anyone undergoing cancer treatment. Our family has known cancer first-hand and how the support and kindness of others can be a blessing.
We believe you will find that we are building a dedicated and conscientious team that looks forward to caring for your home. First and foremost, we want to make customer service our top priority. We want to exceed your expectations.
Our Naperville Team
Hi! I'm Dan Brosseau, the owner of the first franchise in the state of Illinois for Two Maids & A Mop.
I tried multiple maid services over the years but was not able to find a consistent quality house cleaning service. We utilize your feedback to determine employee compensation through our "Pay for Performance". This Pay for Performance system ensures our two-person Professional House Cleaning team cares about the cleanliness of your home and overall satisfaction as much as you do! Customer opinion makes or breaks the maid's paycheck.
The Naperville, IL location vision is simple. We aspire to be the most valued and trustworthy residential cleaning company in our customer's homes. We are a great place to work, where our loyal employees are inspired to be the best they can be. Everyday.
We partner with two national non-profit organizations. Cleaning for a Reason, to provide free house cleanings to families battling cancer. We also partner with Finley Project to provide a clean home for mothers who have experienced the unimaginable - the loss of an infant. We also support multiple other organizations in the community, including Little Friends, Naperville Park District, DuPage Pads, Jaycee's, Toys For Tots, & St. Baldrick's Foundation, to name a few. We are an active member in the Naperville Area Chamber of Commerce and Accredited by the Better Business Bureau.
All of our employees are licensed, bonded, and insured. We conduct nationwide background checks on every employee. The teams who clean your home are professional, and we take great pride in hiring the communities' best people.
We're different. We care. And you will understand why we are "A Maid Service Worth Talking About".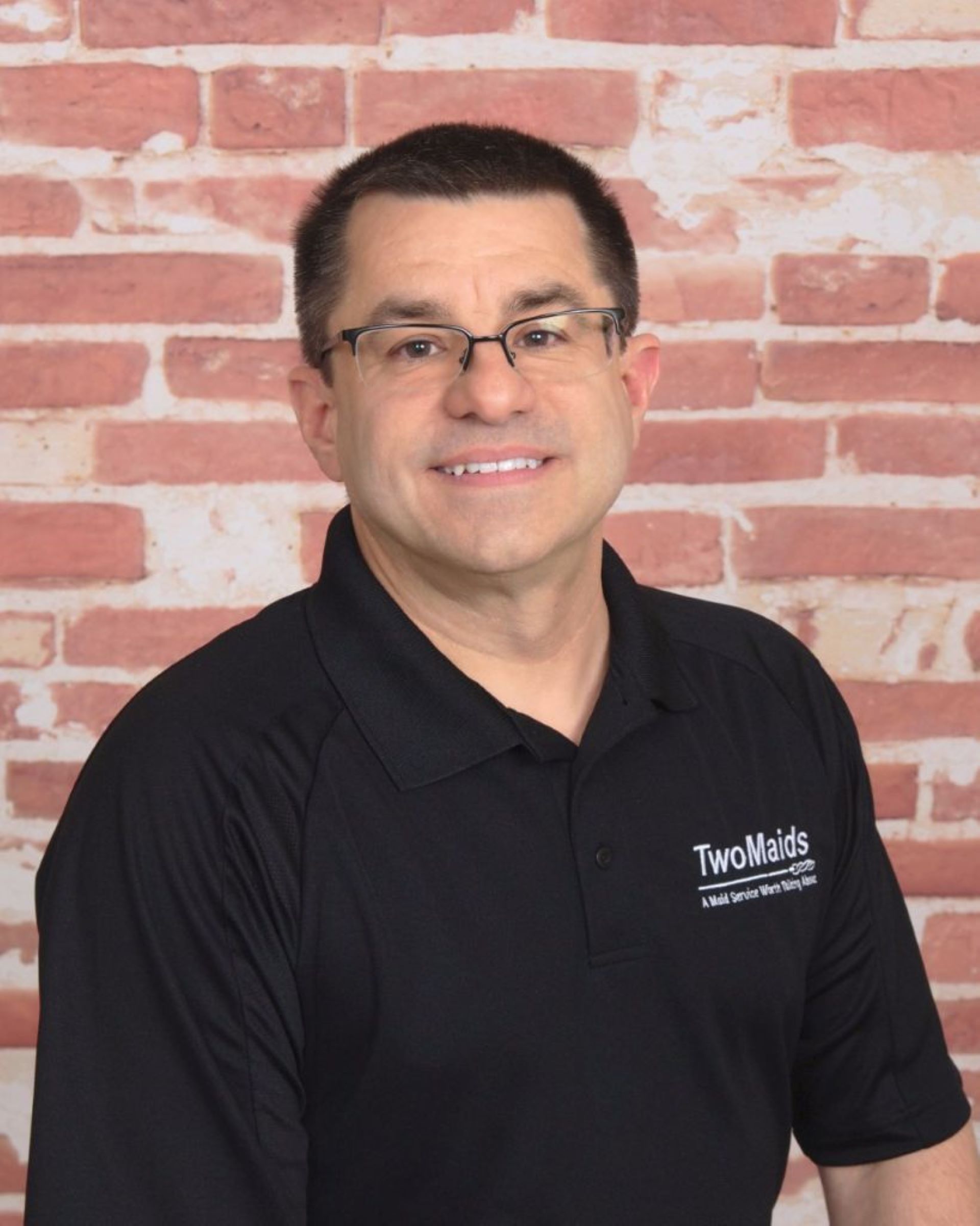 Hi! I'm Dan Brosseau, the owner of the first franchise in the state of Illinois for Two Maids & A Mop.
Naperville, IL