About Us
Two Maids prioritizes customer service and quality
Our Pay for Performance program is what sets us apart from our competition and allows our customers to rank their maid service on a scale from 1-10. This ranking directly determines what our house cleaners earn on each job, making sure that you get a Level 10 clean each and every time.
Our company also supports the "Cleaning for a Reason" organization. Through this relationship, we offer free house cleanings to anyone undergoing cancer treatment. Our family has known cancer first-hand and how the support and kindness of others can be a blessing.
We believe you will find that we are building a dedicated and conscientious team that looks forward to caring for your home. First and foremost, we want to make customer service our top priority. We want to exceed your expectations.
Our Golden Valley Team
My name is Ryan, and I have been the proud owner of Two Maids & A Mop of Golden Valley since December 2019. I was raised in the suburbs of St. Paul, and I currently reside in Minneapolis. As a result of my upbringing, I have been inclined toward the cleaning industry and have a passion for customer service.
When we were young children, my sister and I would tag along and help my mother clean homes. As we grew older and could be home alone, my mother would leave us a list of chores that consisted of various cleaning activities. While working for a local restaurant, I regularly cleaned dirty toilets. My mother's attention to detail exemplified through cleaning has had an impact on my life.
My father worked as a manager at a local grocery store. During my college breaks, I would work with him. He always had a smile on his face; employees and customers were drawn to his positive attitude and personality. My father's embodiment of providing great customer service with a smile has also influenced me.
Two Maids & A Mop's commitment to excellence through teamwork, motivation, while providing a quality housecleaning service completely resonated with me. We also provide free housecleaning services to local cancer patients through our partnership with the Cleaning For A Reason Foundation. Cancer has had a direct impact on my immediate family, and I'm proud to say that we at Two Maids & A Mop make a real difference in those patients' lives.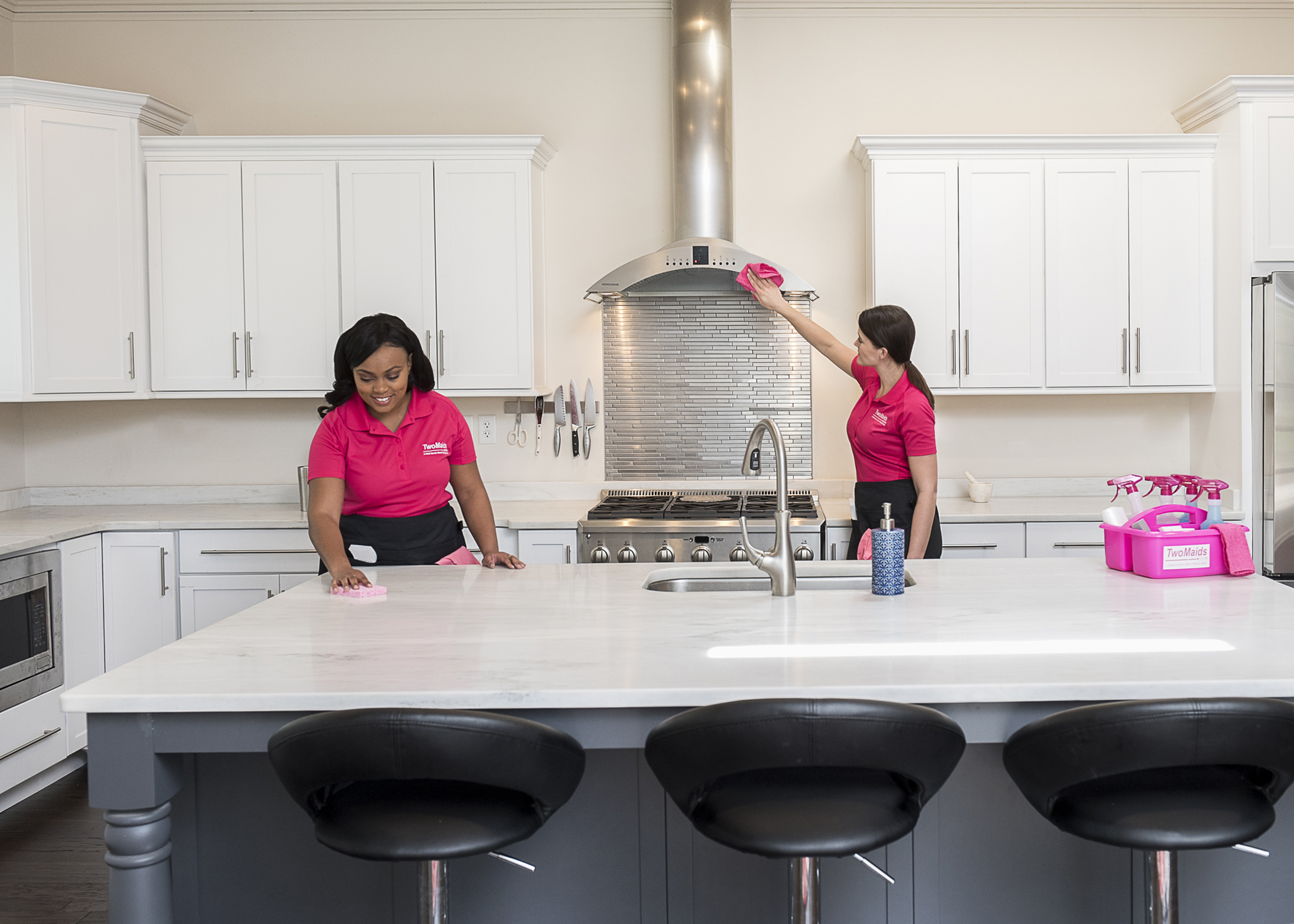 My name is Ryan, and I have been the proud owner of Two Maids & A Mop of Golden Valley since December 2019.
Golden Valley, MN
Get to Know Your Two Maids Golden Valley Manager, Jamie
Where are you from?
I was born in Robinsdale, MN, and raised in Brooklyn Park, MN.
What's the main reason you work here?
The atmosphere! I work with hardworking, supportive, amazing people! When my youngest was 1 1/2, I decided to go back to work. Applying for Two Maids & A Mop was the best decision I could have made!
If you don't work here, what would you do instead?
If I did not work for Two Maids & A Mop, I would probably be working again as a Nursing Assistant, or be a stay-at-home mom.
What's your philosophy on customer service?
An open and honest line of communication with the customer is key. I keep a smile on my face and stay calm and humble. It's important to offer a positive experience to everyone I encounter.
What are you most proud of?
Being a mom while working for Two Maids & A Mop.