About Us
Two Maids prioritizes customer service and quality
Our Pay for Performance program is what sets us apart from our competition and allows our customers to rank their maid service on a scale from 1-10. This ranking directly determines what our house cleaners earn on each job, making sure that you get a Level 10 clean each and every time.
Our company also supports the "Cleaning for a Reason" organization. Through this relationship, we offer free house cleanings to women undergoing cancer treatment. Our family has known cancer first-hand and how the support and kindness of others can be a blessing.
We believe you will find that we are building a dedicated and conscientious team that looks forward to caring for your home. First and foremost, we want to make customer service our top priority. We want to exceed your expectations.
Our Baton Rouge Team
Growing up on farms in Louisiana & Georgia, there really wasn't anything to complain about. Kelli & I both had amazing upbringing and grew up with amazing families. Our moms were caring and compassionate women, and were extremely involved in the day-to-day activities of our childhood. Both our dads were and still are some of the hardest working men we have ever had the honor of spending time with. They were dedicated to God & family, and instilled lifelong lessons of sacrifice, morals and values which we are forever grateful.
Our parents instilled in us a passion for building relationships with people. When I say the word relationships, I mean true relationships with longevity. My dad always told me, "Being successful in life has nothing to do with how much money you make, but creating authentic relationships and being a servant to the people in your community and around the world." While we are not perfect at accomplishing this goal, Kelli and I strive to make it a priority. Kelli and I were granted college scholarships. I played college football & baseball at Cumberland University outside of Nashville, TN, then joined the military to serve my country. Kelli attended LSU Health Science Center for her Bachelor & Masters Degree in Nurse Anesthesiology. The next four years had many obstacles to overcome.
We could not imagine what the Lord would do in our lives through friends and Godly men and women desiring to represent the Kingdom of God. Through many trials and struggles we know that we are not made to do life on our own… WE NEED HELP. Where does that help come from? We believe it comes from knowing Christ and resting and trusting in his promises. We also believe it comes from community and accountability. WE NEED EACH OTHER. We found out about Two Maids & A Mop through one of my old friends and now mentor. We learned about this amazing opportunity and experienced a new hunger and direction for life. Kelli & I thought, "We can earn a living by doing something we absolutely love and are completely passionate about?!" We are passionate about people and building a business that provides opportunities for us, our family and our Team Members. Owning a residential cleaning business in Baton Rouge may not seem like the ideal dream, but I am grateful to be living my dream today. Thank you and we look forward to providing an amazing experience for your home and family.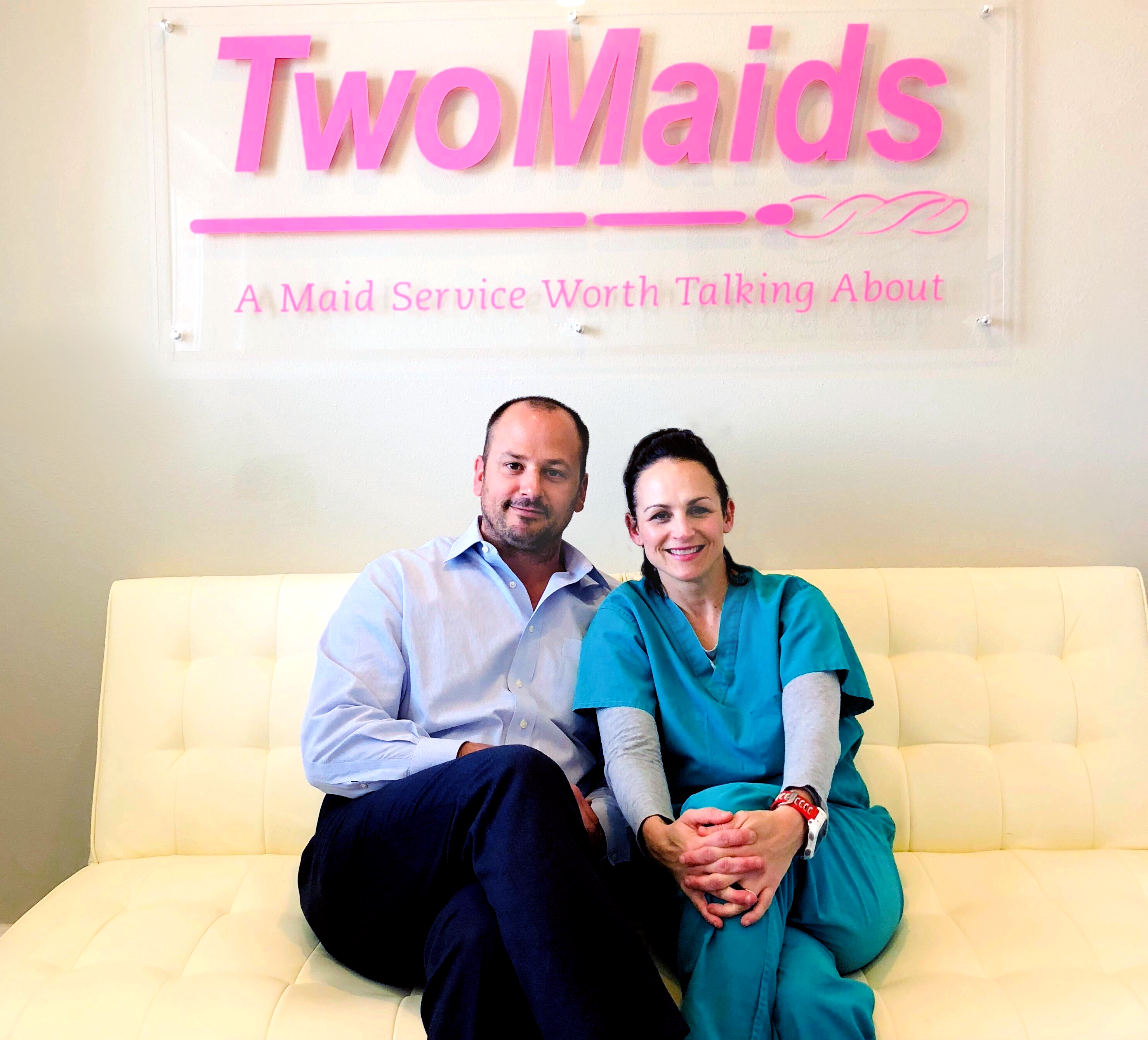 Growing up on farms in Louisiana & Georgia, there really wasn't anything to complain about.
Baton Rouge, LA